Add User
In My Entity screen, (you can also access to this page by clicking on the account name in the My account popover).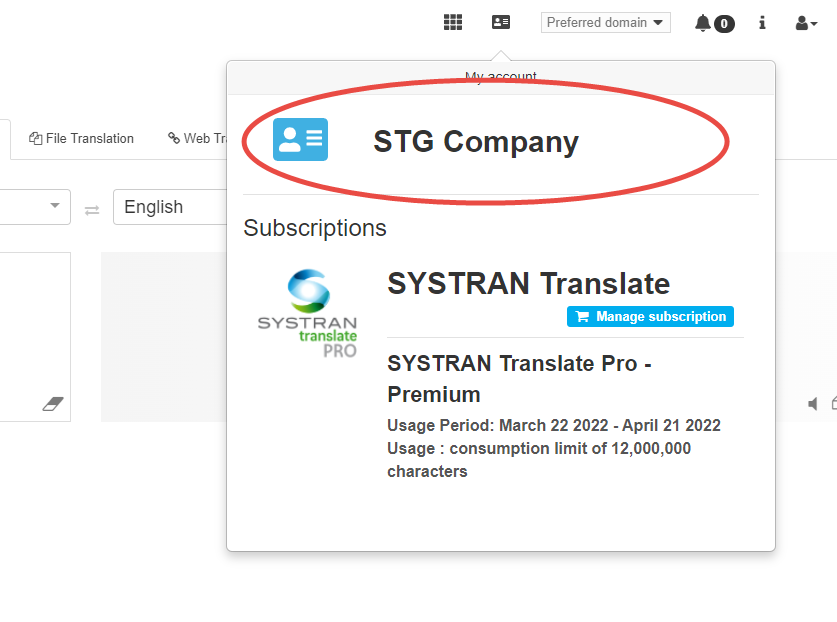 Click on the Add user button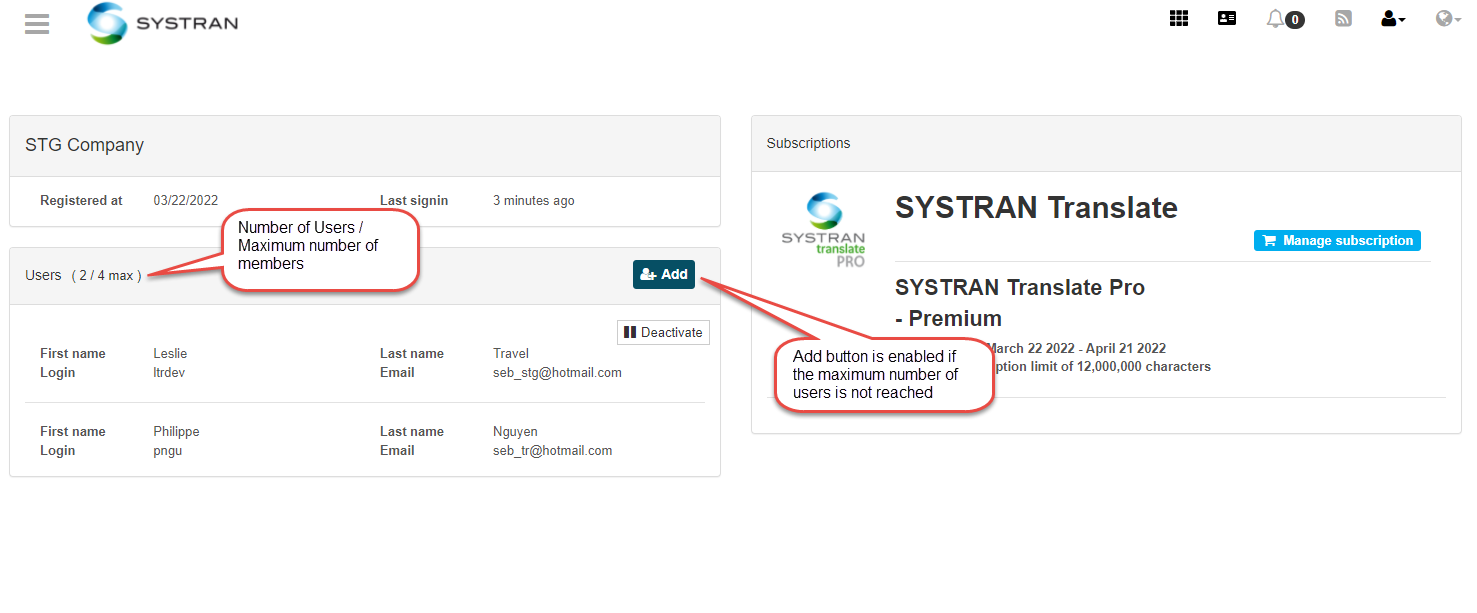 Fill the user information: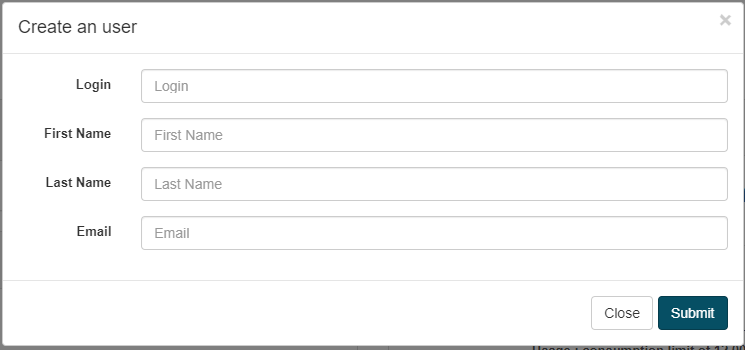 The new user will received an email to define is password. The login field value must be unique.
If the users' maximum number is reached, the Add button in the Users section is disabled. You need to deactivate an user or change your subscribe plan if you want to add more user.