Personal Info
To access and edit your Personal Settings, click on the User menu in the upper right of the screen and then on Your Personal Info.
You will be directed to the Personal data page.
Personal data
Here you can edit your account name, email and change your password. Your email serves as your login. Simply click on the item you wish to edit to activate a dialog box. Change the text as prompted and activate your changes by clicking on the blue check mark.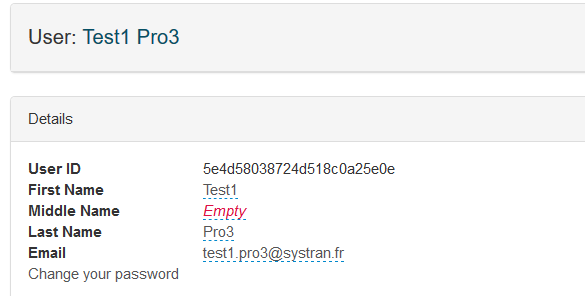 API Keys
Depending on your SYSTRAN Translate offer, you may manage your API Keys under the User menu. An API key is unique and is used as the ID to obtain translations. For example, the API key is contained in the bookmarklet used for Web translation. The API key will also be employed by any upcoming program that uses translation API, such as will be the case for Application Packs and Plugins.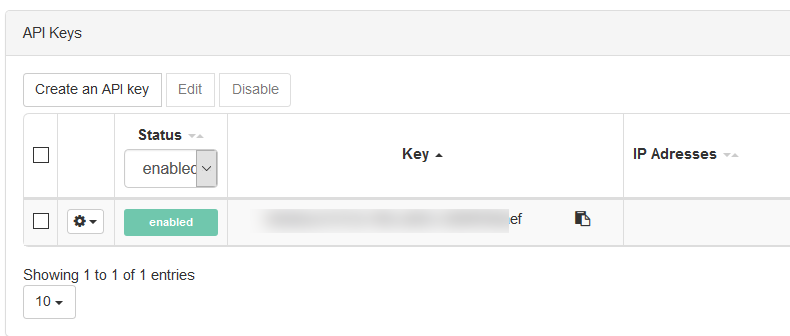 CAT/TMS tool
If you want to connect SYSTRAN Translate with your CAT/TMS tool, enter the URL for API access : https://api-translate.systran.net and your API key
Note
The API access is granted only for API, PREMIUM or INFINITE subscriptions.