Installation and activation
Download and installation
Download the SYSTRAN Application in the TRS Cloud for your OS here.
Install the application with the downloaded file.
Activation
Select the authentication mode
From SYSTRAN Translate if you have a SYSTRAN Translate subscripton

From a SYSTRAN Pure Neural Server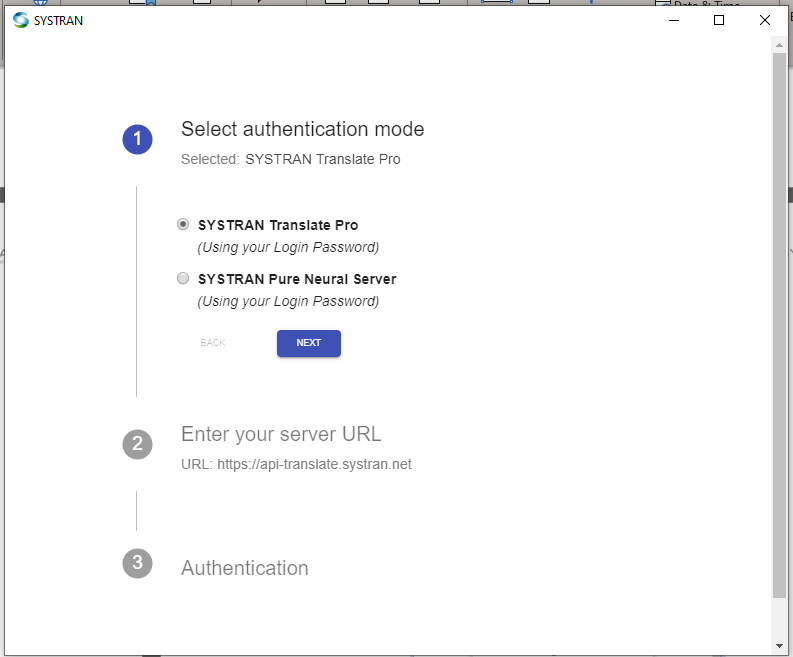 Then enter your server gateway URL or directly enter your credentials (login/pwd). If you have selected the first authentication mode, the SYSTRAN App uses the PKCE authentication flow.