Resources Management
A variety of linguistic resources can be managed in SYSTRAN Translate via the Resources menu.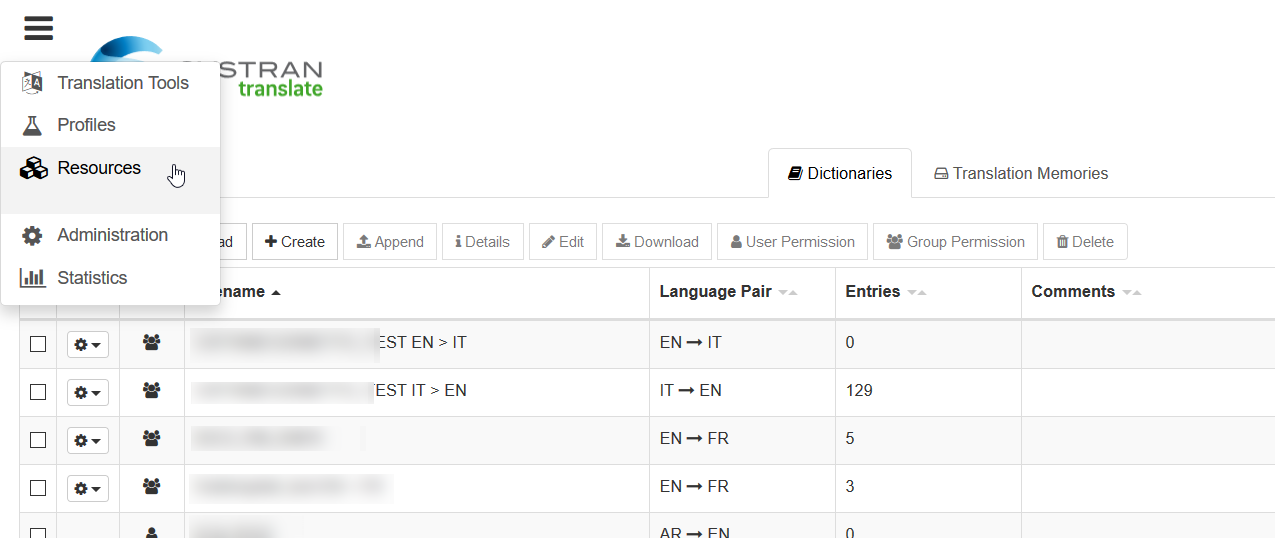 This allows users to implement powerful linguistic resources that are tailored to their translation needs. Users can add Translation Memories and additional dictionaries such as Domain Dictionaries to a Profile in order to improve translations.
Once resources are completed, they can be added to a profile via the Profiles page.
Note
UD and TM cannot be used with pivot profiles.